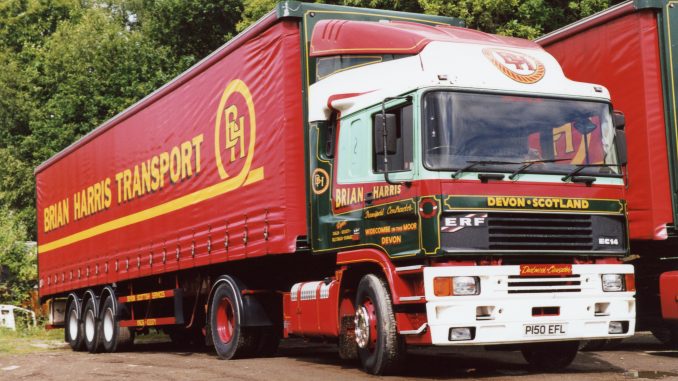 A HIGH quality, 160 page, landscape book size 10x8in (25x20cm) and printed on premium matt 100gsm paper is profusely illustrated with over 220 colour and 12 black and white images, most which have never been published before.
The volume covers a timescale of almost half a century with informative captions, some concise text paragraphs and a fleet list, all complementing the images of Devon's unique, Harris & Miners and the subsequent Brian Harris Transport fleets.
Author John W. Henderson was privileged to call Brian Harris a friend for over two decades and his pictures from regular visits to the firm's Bovey Tracey depot, up until closure in 2001, are joined by images of the Devon trucks' weekly trips to Scotland.