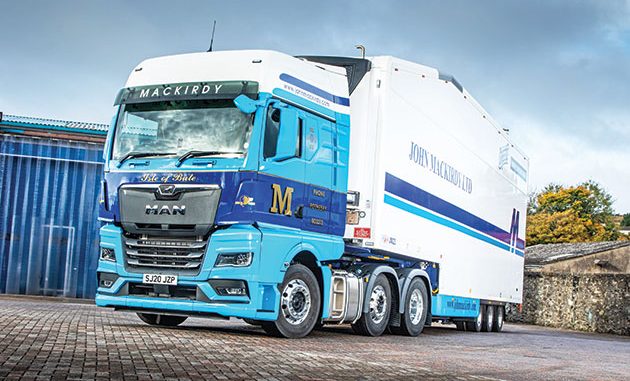 THE FIRST of three new MAN tractor units has arrived on the Isle of Bute to start work in the colours of John Mackirdy Ltd (see front cover).
Boss of the haulage company John Mackirdy took delivery of the first MAN TGX 26.510 6×2 fitted with the GM cab and a sliding fifth wheel, putting the truck to work pulling a multitude of different spec trailers.
'The products from MAN suits us down to the ground, they have been reliable, and we have a very good relationship with the dealership in Bellshill,' he said.