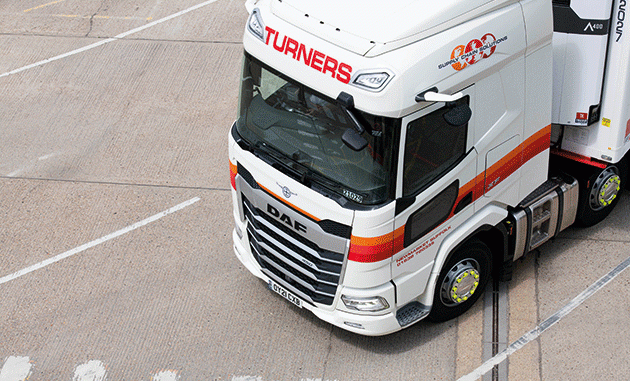 TURNERS (Soham) Ltd, have taken delivery of a New Generation DAF XF 450 FTG 6×2 tractor unit, as part of DAF's Europe-wide 'pre-production' field test programme.
The XF joins a fleet of 1,200 vehicles, of which 750 are DAF. The current Turners DAF tractor fleet comprises FTG 6×2 twin-steer and FTP lightweight mid-lift configurations. In fact, Turners will soon take delivery of their 1000th DAF FTP, making them the largest user of this model type world-wide.
The tractor unit for Turners is part of the final phases of the New Generation DAF long-term development programme that includes more than 50 field trial and 100 pre-production trucks placed in operators' fleets across Europe. Before full production roll-out commences later this month, trialling will have resulted in the equivalent of over 20 million test kilometres.