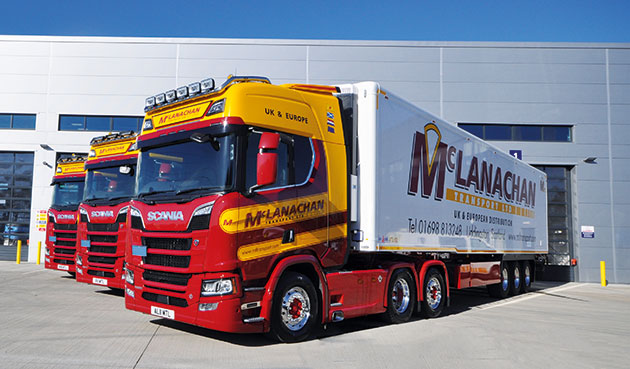 THE FIRST three trucks of a £2.5m fleet investment made by Glasgow based McLanachan Transport have gone into service.
Damian McLanachan, managing director of the international haulier, said the company had placed an order for 10 new trucks from Scania and 10 new refrigerated trailers from Gray & Adams.
Commenting on the investment, Damian said: "As a company, we have always set out to give our drivers the best possible equipment and working environment. We take driver comfort seriously, and as a driver myself, I understand it can be challenging when you don't have the right cabs and trailers," he said.