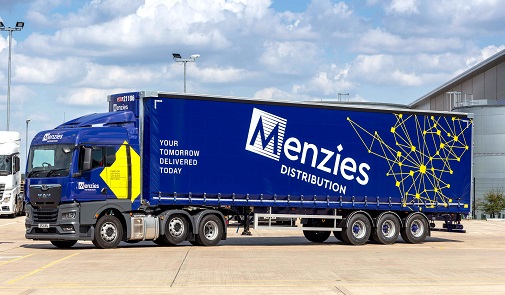 Menzies Distribution said it is open to more acquisition opportunities as it continues to diversify its portfolio, aided by a leap in profit in 2021, a debt refinancing and the buy-out of its defined benefit pension scheme.
Revealing its results for the 53 weeks to 1 January 2022, the company reported that revenue increased by £20m in the year, to £943.6m, whilst pre-tax profit came in at £11.1m (2020: £6.6m).
The company clinched a number of contract renewals throughout the year which have secured 92% of its annual revenue for 2022 and 2023. The company also refinanced its debt through the Royal Bank of Scotland, extending its revolving credit facility from £25m to £39m to help pay for the debt incurred buying Bibby Distribution Services, now known as Menzies Distribution Solutions, in December 2020.
Net debt was reduced to £5.8m (2020: £11.5m). Menzies Distribution also sold its pension scheme to a third-party provider and bought JBT Distribution, which boasts annual sales of over £23m.