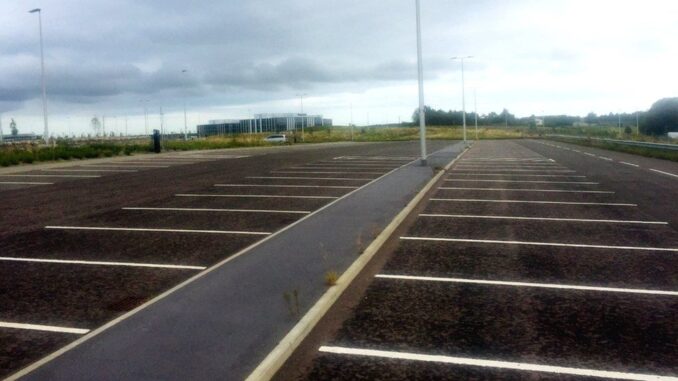 Aberdeen City Council said it would give the business case to turn Craibstone Park and Ride on the Aberdeen bypass into a 'not for profit' truckstop 'due consideration', writes Kevin Swallow.
The council had already ruled out a suggestion by local haulier Dyce Carriers that the redundant park and ride site at the A90 / A96 junction be turned into a conventional lorry park, even though it is already equipped with showers and toilets, as it was acquired via an agreed purchase that prohibited 'any future commercial activity on the site'.
However, the Aberdeen City Council spokesperson added that 'if charges are just to cover costs' a business case for a truckstop would be given 'due consideration'.
Jason Moir, Dyce Carriers' MD, said: "What I would say is it's not a business idea, it's a way of giving truckers a place to stop over and give them facilities to use instead of parking roadside in laybys without facilities. It could be non-profit, but the money that is made could be used to police the area."