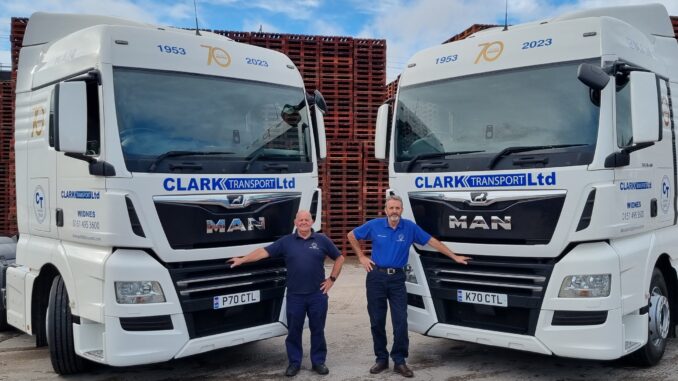 CLARK Transport Ltd, based in Widnes, Cheshire is marking 70 years in the logistics industry with a significant investment in new equipment, having installed an automated pallet sorting line to improve efficiency, reduce the need for manual sorting and ensure more consistent quality.
Supplied by Pallet Sorting Systems B.V, the new line will sort up to 400 reusable wooden pallets per hour making it quicker and easier for operators to identify pallets that require repairing before they can be reused.
It follows the purchase and installation of a pallet repair line and paint booth in 2021, with the addition of both machines helping to future-proof the business while also returning reusable pallets to the circular economy as quickly as possible.