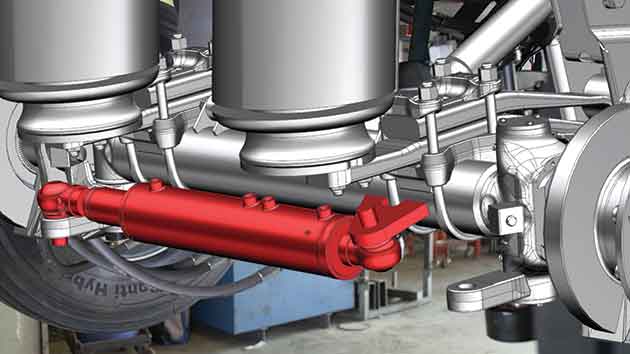 IMS IS introducing to the UK a brand new Dutch built product line-up from SEM Transport Solutions, which designs and manufactures trailer steering systems and now, with the addition of SEM, IMS can offer a complete portfolio of trailer steering solutions including self steer, mechanical, hydraulic and electronic systems.
Why all the interest on trailer steering? In short; Urbanisation. The growing requirement to transport goods into urban areas where vehicles need to negotiate sharp corners and small roundabouts in often highly congested environments, are all factors driving the increased specification of steered trailers.
Using a steered trailer means operators can deliver bigger loads, smoothly and safely into locations only previously accessible with shorter wheelbase rigids.