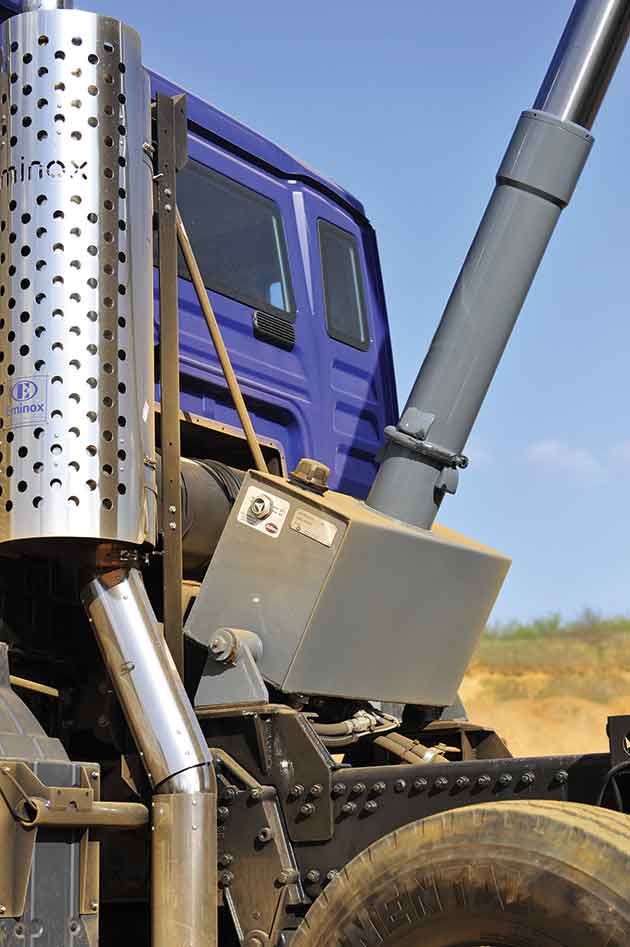 MAN now offers a four year warranty on rigid tipping bodies from Thompsons Group in its Trucks2Go programme. The warranty will include Edbro CX15 hydraulic tipping gear and is being supported by Thompsons Group's service capabilities.
TIPPER TRUCKS arguably work long, hard hours to earn narrow profit margins for operators and the tipping mechanisms are expected to work smoothly and be dependable in all circumstances. However, it's not advisable to over size or over engineer tipping gear as this increases vehicle weight and reduces payload. So understandably operators are always looking for lightweight solutions that won't let them down.
Thompsons Group, a leading UK bodybuilder that specialises in building and maintaining commercial tipping vehicles, has always had a close working relationship with Edbro, regularly fitting the Bolton based manufacturer's tipping gear to its bodies and the announcement of MAN's warranty programme recognises that Thompsons bodies fitted with Edbro cylinders are a reliable pairing.