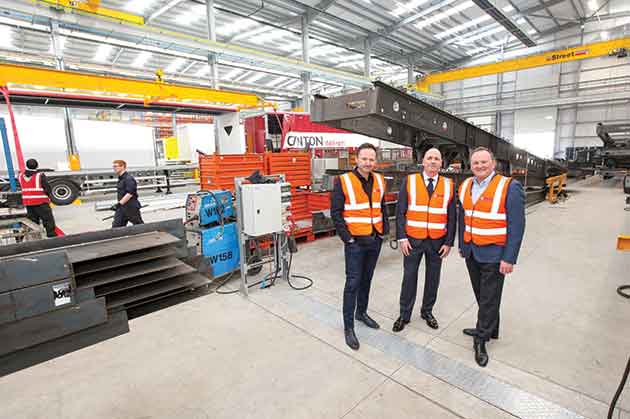 TRAILER AND commercial vehicle body manufacturer, Tiger Trailers, has moved into its new, £22 million manufacturing facility in Winsford, Cheshire. The relocation, still on the Winsford Industrial Estate coincides with rapid business growth, providing scope for production capacity to double in the next 12 months and signalling the creation of 200 new jobs.
The bespoke production plant and office complex is laid out over a 20 acre site comprising 168,000sq.ft of chassis fabrication, body assembly, paint and final finish facilities. Offices include a 3D Engineering Suite, a specialist training facility and a full height showroom, unique among UK trailer manufacturers.
Design and construction of the new facility, which incorporates a host of energy efficient systems, was completed in just 12 months.
'We're buzzing with excitement,' joint managing director John Cartwright told Transport News 'the last 12 months have been a whirlwind of anticipation. Tiger Trailers is building a strong brand in the industry and our new home will allow us to take the business to the next level by developing an enhanced product portfolio.