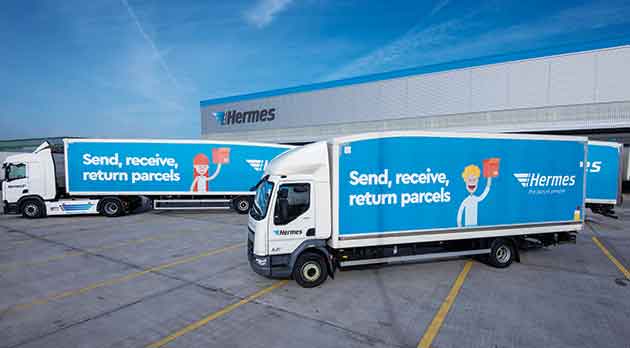 CARTWRIGHT Fleet Services (CFS), with dealers hips based in Glasgow and Leeds, has supplied Hermes with 244 specialist home delivery box vans and 70 tractor units on contract hire, in a 'one stop shop' deal which supports the ambitions of CFS to become one of the leading fleet management and contract hire businesses in the UK, and comes with ongoing maintenance for five years. Finance was arranged by Cartwright Finance.
As well as the 244 specialist parcel vehicles, the agreement represents one of the largest orders in the UK for natural gas powered vehicles with 30 of the Iveco tractors fuelled by Compressed Natural Gas. The remaining 40 tractor units will be Euro 6 diesel.
The fleet was dressed in Hermes' new livery bearing the strap-lines 'The Parcel People' and 'Send, Receive, Return Parcels'.