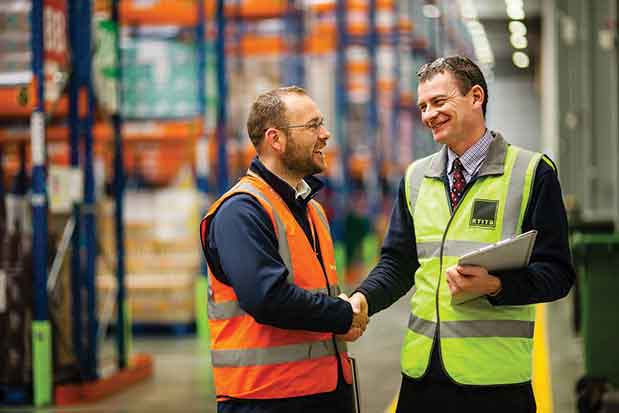 ACCORDING to RTITB many lorry drivers in the food and drink retail and logistics sectors are missing out on appropriate Driver CPC training.
'As an employer, delivering generic Driver CPC modules from a training provider might tick a compliance box, but it falls short in terms of addressing the particular needs of the food and drink industry,' says Laura Nelson, managing director of RTITB, which has just launched a new Food and Drink logistics module available to members of the RTITB Master Driver CPC Consortium.
Topics focused on both chilled and frozen refrigeration aims to equip drivers with an understanding of vehicles with trailer fridge units, temperature and food hygiene requirements, as well as PPE (Personal Protective Equipment) required when working in harsh environments.
Sector specific delivery methods, such as the use of skids and bear pits in drayman operations, or sack trucks for drinks operations, are also covered in the RTITB training material.