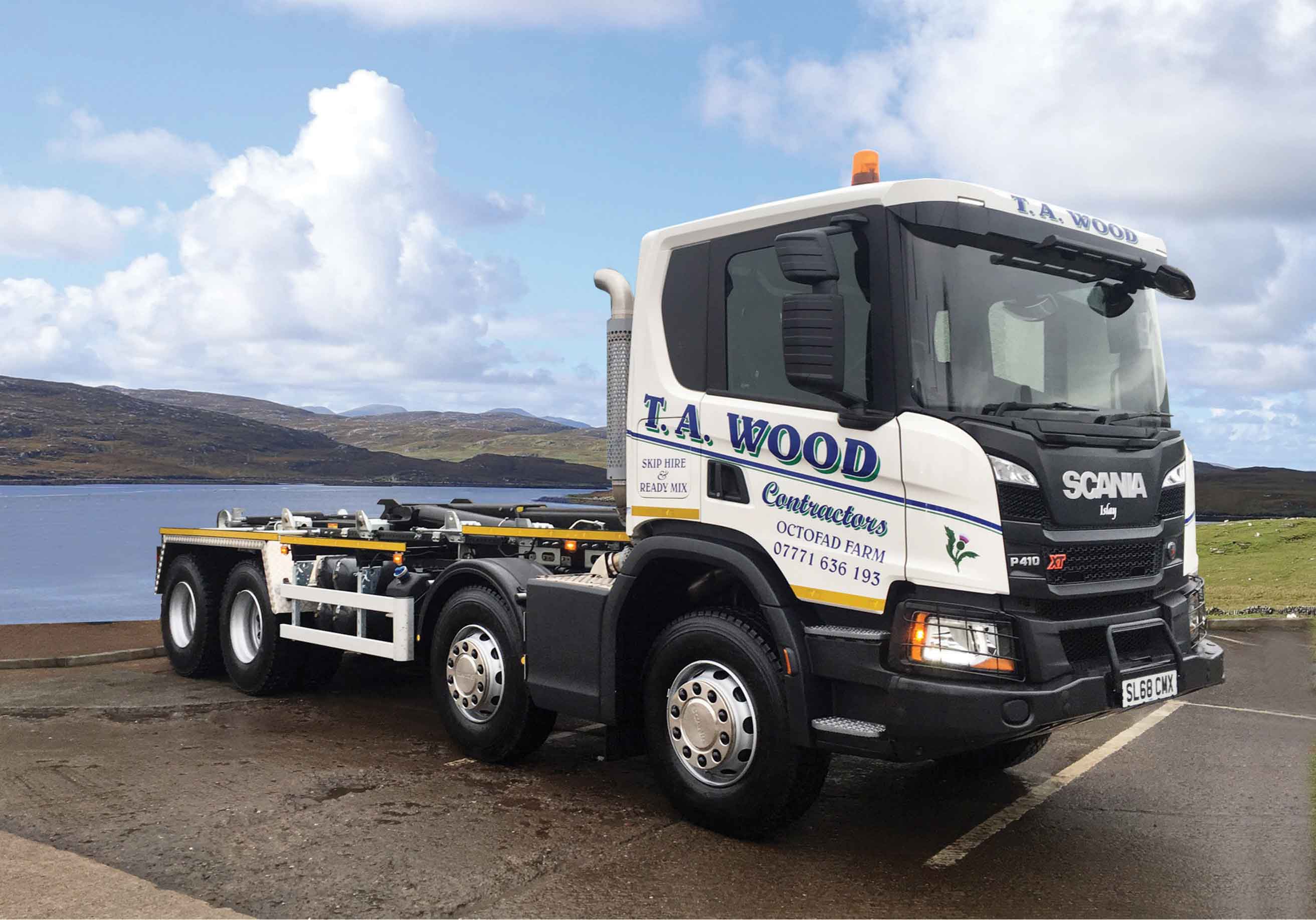 HAULAGE contractor TA Wood based in Port Charlotte, Islay has taken delivery of a Scania eight wheeler fitted with Hyva hookloader equipment. Supplied by Scania Glasgow branch, the truck joins the company's all-Scania fleet and will fulfil a variety of tasks around the island.
The 32 tonne GVW truck is a 410hp P 410 8×4 XT rigid with a Scania CP17 cab. At 1.7 metres long the CP17 is Scania's longest day cab, and as such provides generous storage space behind the seats.
The XT specification is designed for vehicles operating in arduous environments, a factor which appealed to company owner, Andrew Wood: 'We're involved in hauling aggregates, delivering ready mixed concrete and general waste management work, all of which sees us operating both on and off road,' he says.