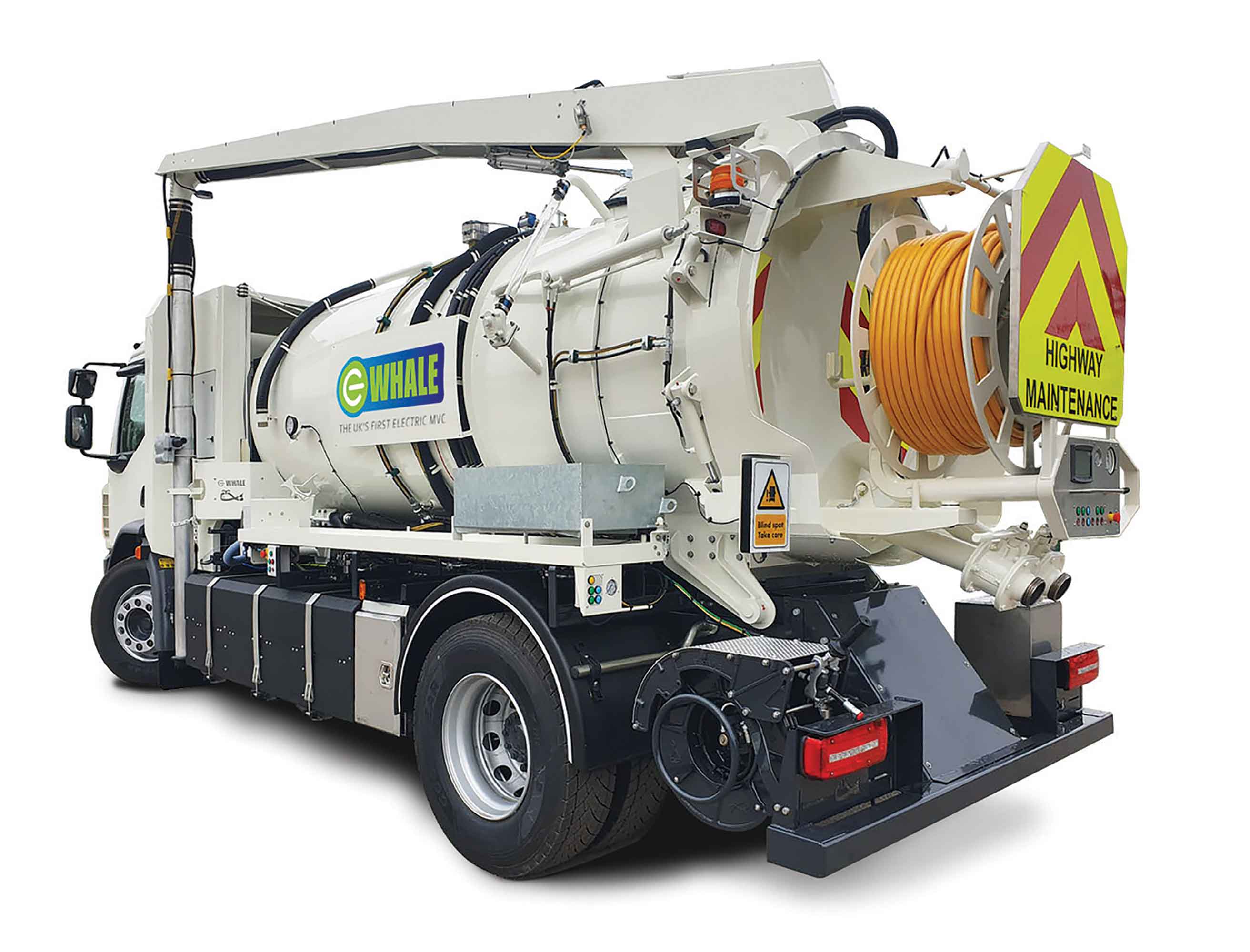 WHALE Tankers claims an industry first by designing and developing the UK's first fully electric MVC (medium volume combination) tanker.
Branded eWhale, and being showcased at Aviemore, this latest multifunctional gully cleaner and drain jetter has been designed to enable both local authorities and private sector contractors to operate in inner city, ultra low emission zones (ULEZ).
And with Glasgow, Aberdeen, Dundee and Edinburgh already having pledged a commitment to support the government's dictate to reduce exhaust gas emissions from diesel powered vehicles as a means of driving down air pollution, the 19 tonne GVW eWhale's impending introduction could not be more timely for Scotland.