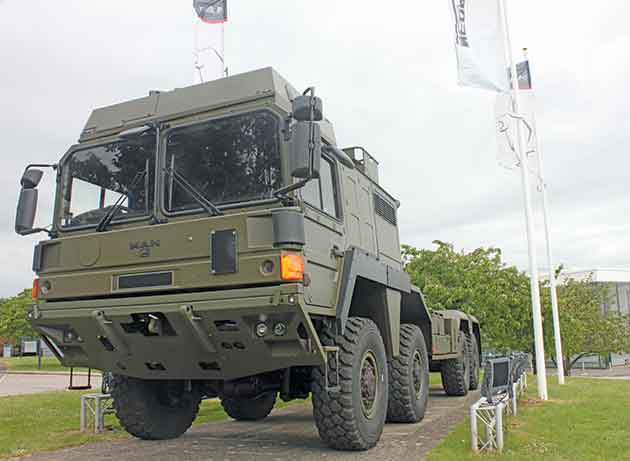 MAN TRUCK & Bus UK Ltd has completed the delivery of five SX45 (L) Variant vehicles to the British Army under a £2.6m contract entered into in July 2017, similar to five such vehicles supplied in 2012.
The vehicles are used as a mobile platform for the British Army's deployment of highly specialised radar equipment.
The vehicles were manufactured in Vienna by MAN's strategic partner, Rheinmetall MAN Military Vehicles Austria (RMMV Ö). Following vehicle inspection checks and liaison with the UK MoD, all five vehicles were accepted by the customer in June 2019.