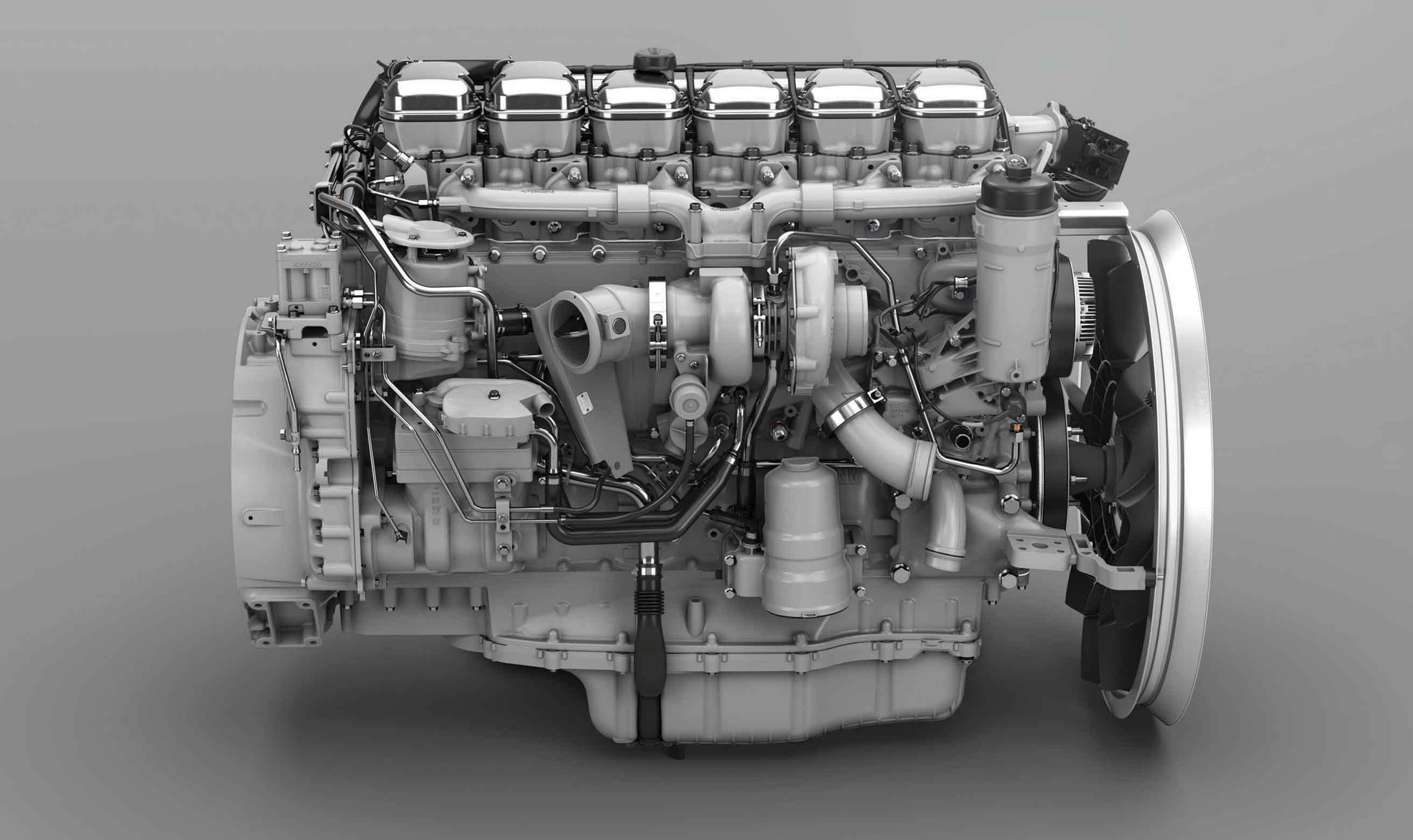 SCANIA'S range of 13 litre engines is now complemented by a 540hp version, the DC13 166, which is primarily intended for applications where power and drivability are in demand while weight sensitivity or limitations such as front-axle loads hinder the use of Scania's slightly heavier V8 engines that start at 520hp.
Scania is now offering five different performance steps of its most common engine, the inline six: 370, 410, 450, 500 and 540hp.
What all DC13 engines have in common is their impressive fuel performance and the use of only SCR for exhaust after treatment.