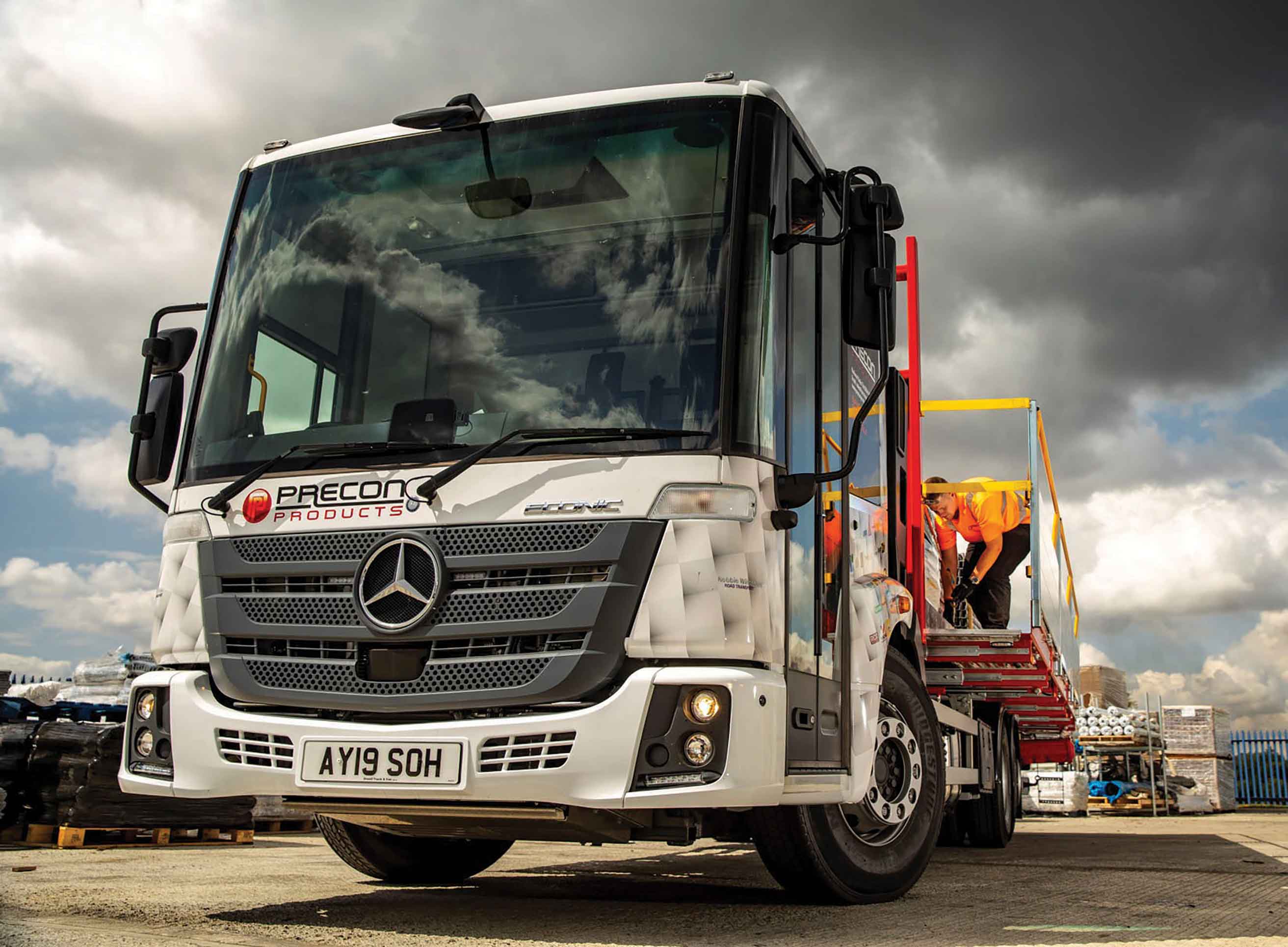 A HEIGHTENED focus on the health and safety of truck drivers delivering to construction sites prompted Precon Products to develop an innovative dropside body concept based on a Mercedes-Benz Econic chassis.
The new 26 tonner is fitted with hydraulically operated walkways which run the full length of its bed and are accessed via fold out steps. As a result, the driver does not have to clamber over the back to reach the load.
Chosen primarily for its low entry cab and Direct Vision safety credentials, the Econic 2635L was supplied by dealer Orwell Truck & Van. It is powered by a high torque, 7.7 litre straight six engine which generates 260kW (354hp) and drives through a 12 speed Mercedes PowerShift 3 automated manual transmission.