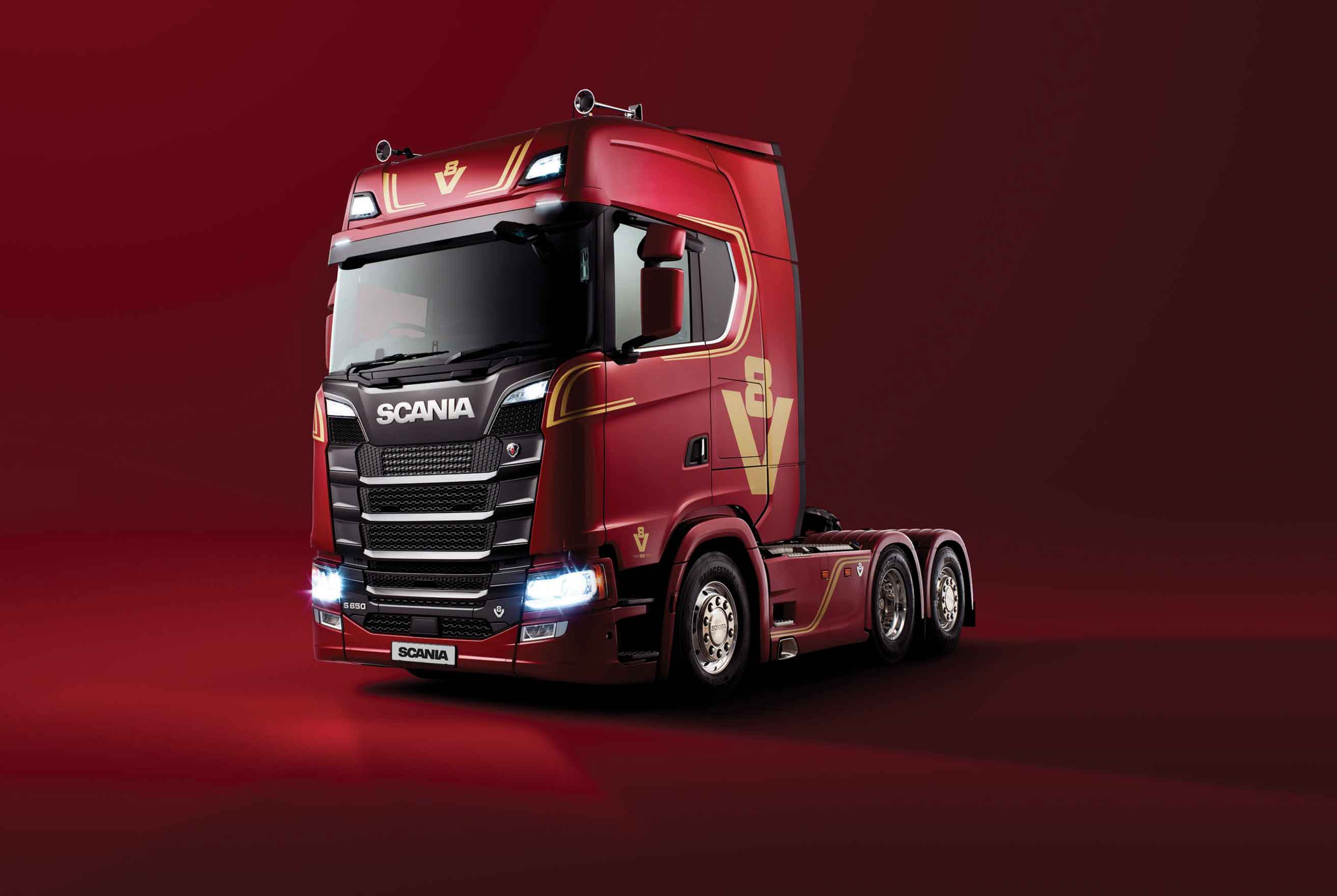 SCANIA is launching a limited edition of 25 flagship S series Highline tractor units in celebration of the 50th anniversary of its famous V8 engine.
Available in either two or three axle format, each truck in the series will be individually numbered and distinguished by a range of features unique to the edition together with a high end V8 styling package.
'Since its debut in 1969, the Scania V8 has been turning heads around the world. Today, it enjoys legendary status among operators and drivers alike and is regarded by many as the King of the Road,' comments Vincente Connolly, UK sales director for Scania (GB) Ltd.
'In the UK, the V8 is an integral part of our success story representing a significant proportion of our sales, especially to long haul operators, particularly those in Scotland and Northern Ireland. We are therefore delighted to be celebrating the engine's golden anniversary with this unique limited edition, and I would encourage anyone interested to contact their local Scania dealer as soon as possible to avoid disappointment.'