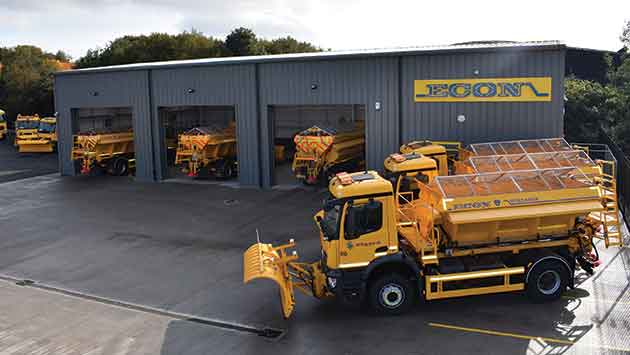 ECON ENGINEERING, which manufactures winter maintenance and repair vehicles, has launched a new Scottish company to service gritters and other vehicles for customers across many of Scotland's 32 local authorities and private sector highways contractors.
With an initial workforce of six specialist staff, the new venture represents a £1.3m investment by Econ and will be based out of a new purpose built service hub in Alloa, where the team will service winter maintenance and road repair vehicles.
A fleet of 117 Econ winter maintenance vehicles has been deployed on a hire basis to 14 Scottish councils and two major trunk road contractors this autumn in preparation for the winter weather conditions ahead. Econ's new Scottish operation will be on hand to service and repair vehicles.