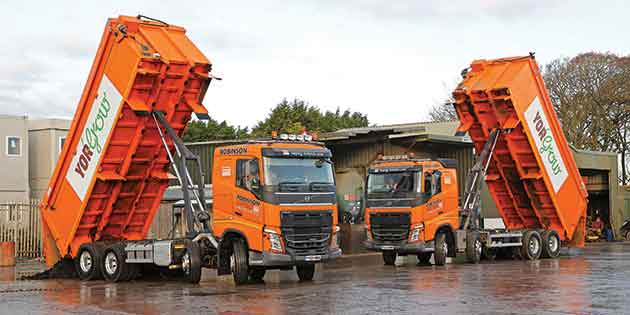 ROBINSON Contract Services of Driffield, East Yorkshire has put two new Volvo FH bulk tippers, into service each fitted with Harsh's top spec tipping gear, the L120 underfloor.
Originally designed for use with trailers tipping 30 tonne loads, the L120 claims a stability performance level even higher than the long established Harsh K110 itself, says Harsh, a tipping gear that outperforms any conventional front end type.
Is the L120 therefore considerably over spec'd and hence somewhat wasted on eight wheeler work? Robinson's transport director Craig Stainforth doesn't think so.