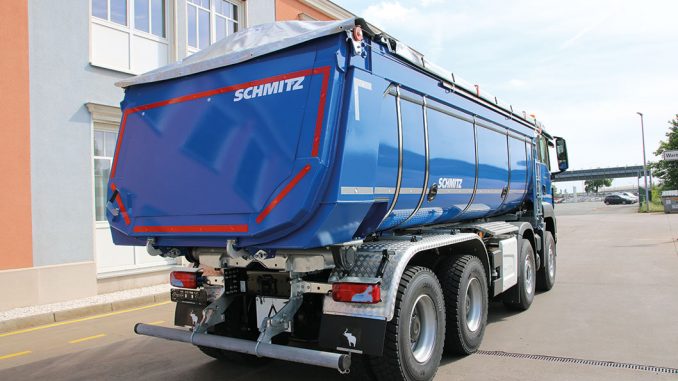 TRAILER and bodybuilder Schmitz Cargobull has launched a new tipper truck body, which is available to operators in the UK.
The M.KI insulated steel body has an 18cu.m capacity, is produced at the Gotha factory in Germany, and has Hyva front end lifting gear fitted as standard together with a front-to-back electric sliding tarpaulin.
Geoff Ward, sales engineer at Cargobull Truck Bodies for the UK subsidiary of Schmitz Cargobull, explained that the initial specification of the rigid body height will be the same as the existing insulated semi-trailer tipper body, so that it can 'realise the benefits of modular construction' design.