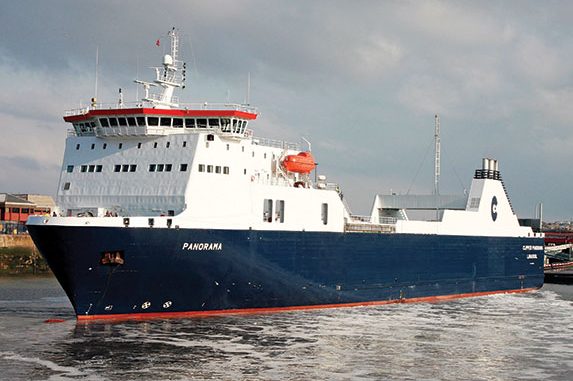 STENA LINE will charter the RoRo vessel Seatruck Panorama to help boost freight capacity on its Belfast to Liverpool and Belfast to Heysham routes.
Following the dramatic COVID related drop in freight volumes, Stena Line was forced to remove one freight ship from its Belfast hub which resulted in reduced capacity and frequency.
During the summer months, the shipping company has seen an increase in freight demand and anticipates that extra capacity is required for the traditionally busy Autumn period as well as the expected increase in pre-Brexit trade activity.