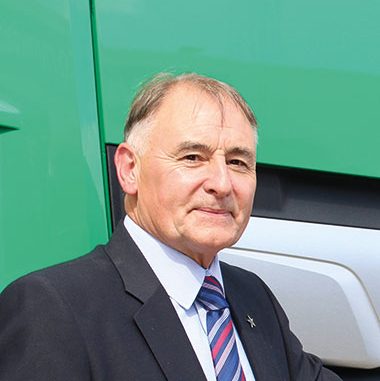 MANY PEOPLE have spent half a century in the commercial vehicle industry, but few have left such an indelible mark on the customer care psyche of the dealerships and indeed the CV marques associated with Willie Minty who retired recently, holding the post of regional director of Motus Group outlets in the west of Scotland.
Willie recalls numerous career highlights, including international recognition, but before these unfold, let's return to the tools when a young William Minty began a five-year apprenticeship as a mechanic in the workshops of then well-known Glasgow based MacIntosh Removers who ran Bedford TKs and TMs – a brand which resurfaced in a later career move when the Lex Group acquired Bedford dealers SMT and formed a local Leyland dealership in the late 1980s.
However, Willie Minty's career story requires a rewind to the beginning of that decade when Stuart Duff started his hire company Transfleet, followed by Charthire in which Willie was appointed technician, later rising to the post of service manager.