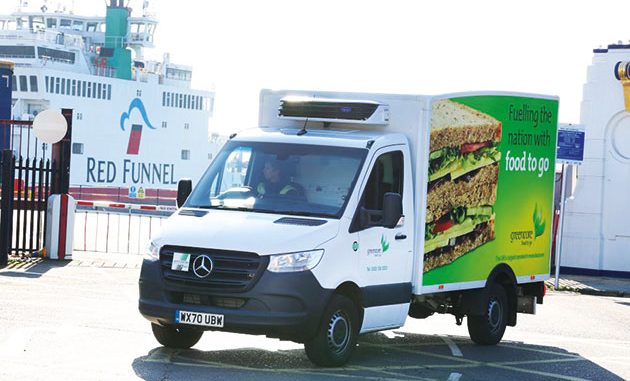 CONVENIENCE food producer, Greencore, has praised Carrier Transicold, Petit Forestier and Clayton Power for developing a battery powered solution to a problem experienced when delivering to the Isle of Wight.
When crossing by ferry, Greencore's 3.5 tonne M-B Sprinters are required to turn off their engines, meaning the vehicles' direct drive Carrier Transicold Xarios 350 units stop operating. Ordinarily, this poses no problem as the insulated van body, built by Solomon Commercials, can maintain the required set point for the length of the crossing. However, in rough or foggy conditions the ferry may remain at sea for hours waiting for a clear weather window.
Working closely with Petit Forestier, which supplies Greencore's van fleet on contract hire, Carrier Transicold brought in Clayton Power, which developed an autonomous battery system capable of powering the unit for an extended period of time.
'This isn't a new problem, but we have been waiting for the technology to provide a workable solution, and what we've got now is fantastic,' said Ben Martin, network and transport director at Greencore.