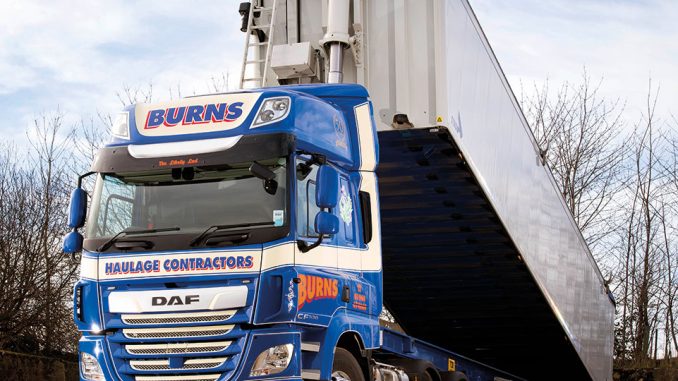 David Burns Haulage is a family run third generation tipper business in Midlothian, whose reputation has been built on hard work. Kevin Swallow talks to David Stewart about how the business has evolved and the changing face of the fleet.
AFTER 20 years driving for Alexander's transport in Loanhead, Midlothian, John Burns senior decided it was time to go it alone. In 1965 he acquired a Commer tipper truck powered by a Perkins engine and set about delivering sand and gravel.
By 1967, his son David Wallace Burns was working at the Pentland Garage, Loanhead, as a time-served HGV mechanic.
Still, it piqued his interest, explains David Stewart, who is David Burns son-in-law and a director of the business. "David asked his boss, Sonny Swinton, who the truck was for. 'You,' came the reply. My father-in-law knew his dad could not afford another lorry, but Sonny Swinton insisted," explains David Stewart.