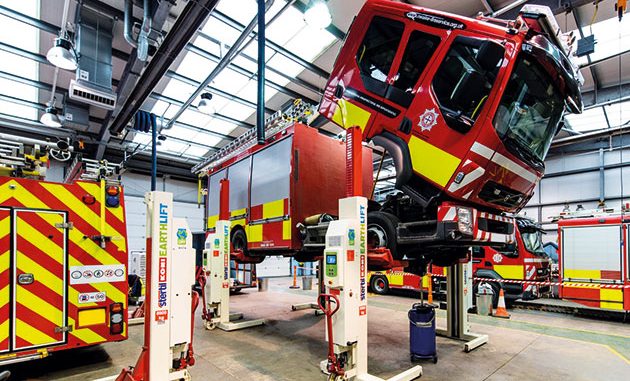 IN 2007 Stertil Koni, following a programme of development and investment, introduced its revolutionary Earthlift heavy duty mobile column vehicle lift, offering capacities of 8.5, 10 and 13 tonnes per column and, depending on the application, up to 32 linked columns may be used simultaneously.
In conceiving the Earthlift, Stertil Koni set out to design an ergonomically efficient model. For example, the company developed a unique Active Energy Retrieval System (AERS), using gravity and the load of the lifted vehicle to retrieve energy and then store it in the batteries.
The principle of the AERS is as brilliant as it is simple, says Stertil Koni, to use the energy generated by the raised vehicle as it comes back down. This system increases the number of lifting cycles by about 35%. In addition to the reduction in power consumption, the Earthlift's batteries need less recharging, thus increasing productivity and reducing costs.