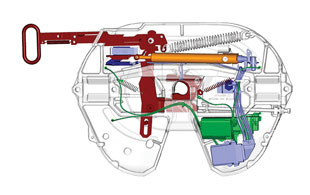 BACK IN 2007 Jost were aware that dropped trailer incidents were a problem within the transport industry and realised safety concerns had to be addressed.
'We launched a survey amongst transport operators to discover how widespread the issue was and what were the causes. The goal was to improve our position to find a solution,' explained Paul Clayton, UK sales and support manager.
'The survey showed that as many as 83% of hauliers had reported at least one instance. We knew the problem existed, but we didn't realise that it was so prevalent.