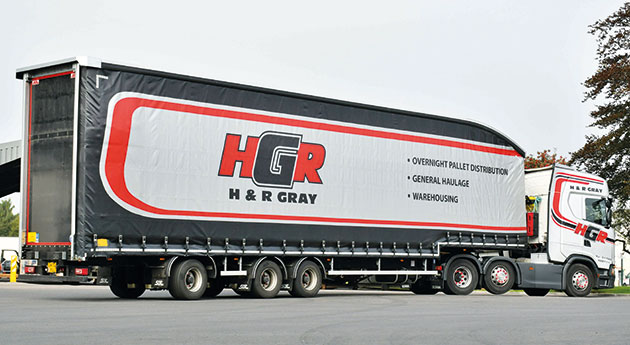 Stirling based, H&R Gray Haulage's new SDC trailers are carefully specified to provide safe and reliable operations. The triaxles also carry an outstanding livery, providing a fine rolling advert for the firm. John Henderson backs onto a bay at Bandeath Industrial Estate and talks to managing director, Robin Gray.
DURING over 45 years involvement in the Scottish transport industry, I've regularly been amazed at just how many operators miss a trick with trailer liveries. Yes, there's the cost and time involved in applying these and of course, when it has your name on it, a dirty trailer doesn't look good.
My usual line of defence with owners reluctant to paint their wagon comes in two parts. Firstly, how many road users will pass your truck in a day, and secondly, have you ever investigated the cost of taking a one-page advert for one day in a big name, national newspaper?
Based on that evidence, I reckon the numbers involved in taking your company's name to several thousand other drivers, passers-by and interested observers in a 24-hour period, has never looked so good.