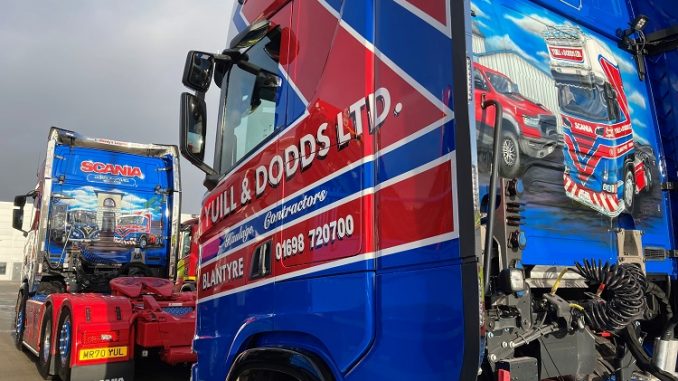 Two top of the range Scania R770s have just taken to the road in the livery of Blantyre based Yuill & Dodds.
What makes these trucks special is that they commemorate the late husband and wife team of the South Lanarkshire firm, Jimmy and Tish. Both trucks boast fine detail artwork on the back of their respective cabs.
Started in 1953, next year the firm will celebrate 70 years in road haulage.
For the latest stories register here for the Transport News Bulletin.