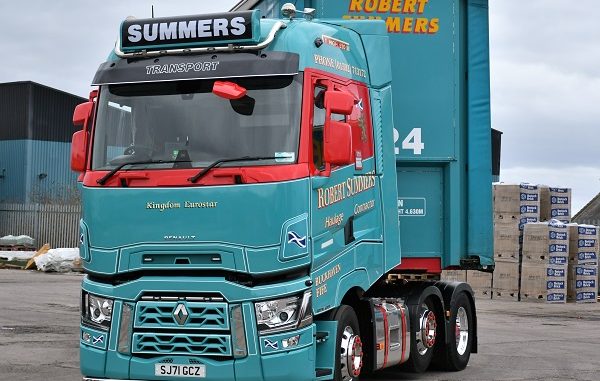 In the current issue of Transport News, we visited David Summers to discuss the six months of impeccable service the new Renault Trucks T High 520 tractor unit had delivered for Robert Summers Transport.
Speaking to John Henderson, David said: "Our new Renault is certainly making a positive impression and in the last six months it has never missed a beat. David Philp Commercials did a superb job with the T High's preparation before delivery."
For the full story pick up Transport News at your local stockist, or subscribe.