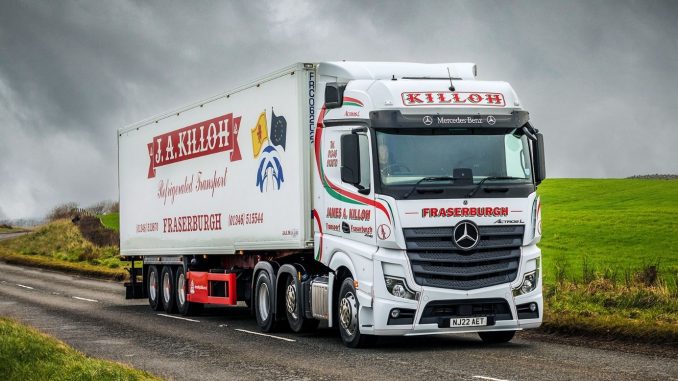 Fraserburgh-based operator JA Killoh has taken delivery of two new Mercedes-Benz Actros Ls tractor units from Aberdeen Dealer BLS Truck & Van.
The two 2546 tractor units are also the first new vehicles supplied by the dealership to a customer that has previously favoured pre-owned examples.
Boss James Killoh said: "The used truck market is very strong at the moment and this is reflected in some of the prices. BLS Truck & Van's Chris Dyer is a good salesman; he's very professional and nothing is too much trouble for him.
"Chris told me about the Actros L and I liked the sound of it, so decided to order a couple, which we've also 'specced' with fridges and microwaves."