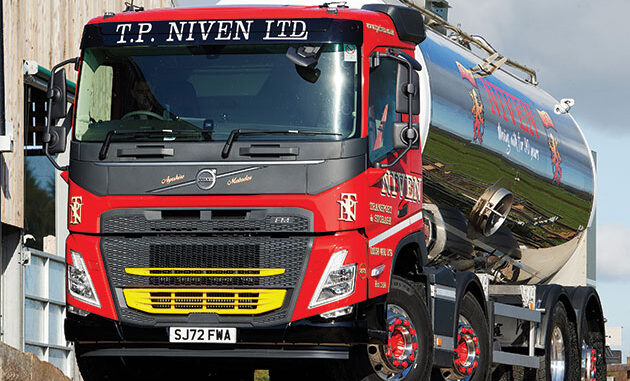 More hauliers are seeing the benefit of whole-life tyre management to reduce the financial outlay and cut CO2 emissions. Steve Banner reports from Michelin's factory in Staffordshire.
THE PALNACKIE, Castle Douglas based haulier TP Niven has no doubts about the benefits of running its trucks on Michelin Remix retreads.
"They perform like a new Michelin tyre, and in our experience outperform anything else on the market," said fleet engineer, Duncan McFegan.
"We specify every truck and trailer we buy with new Michelins all round. Then we manage them through a multi-life process, with new tyres on the steer and trailer axles, and Remix tyres on the drives.