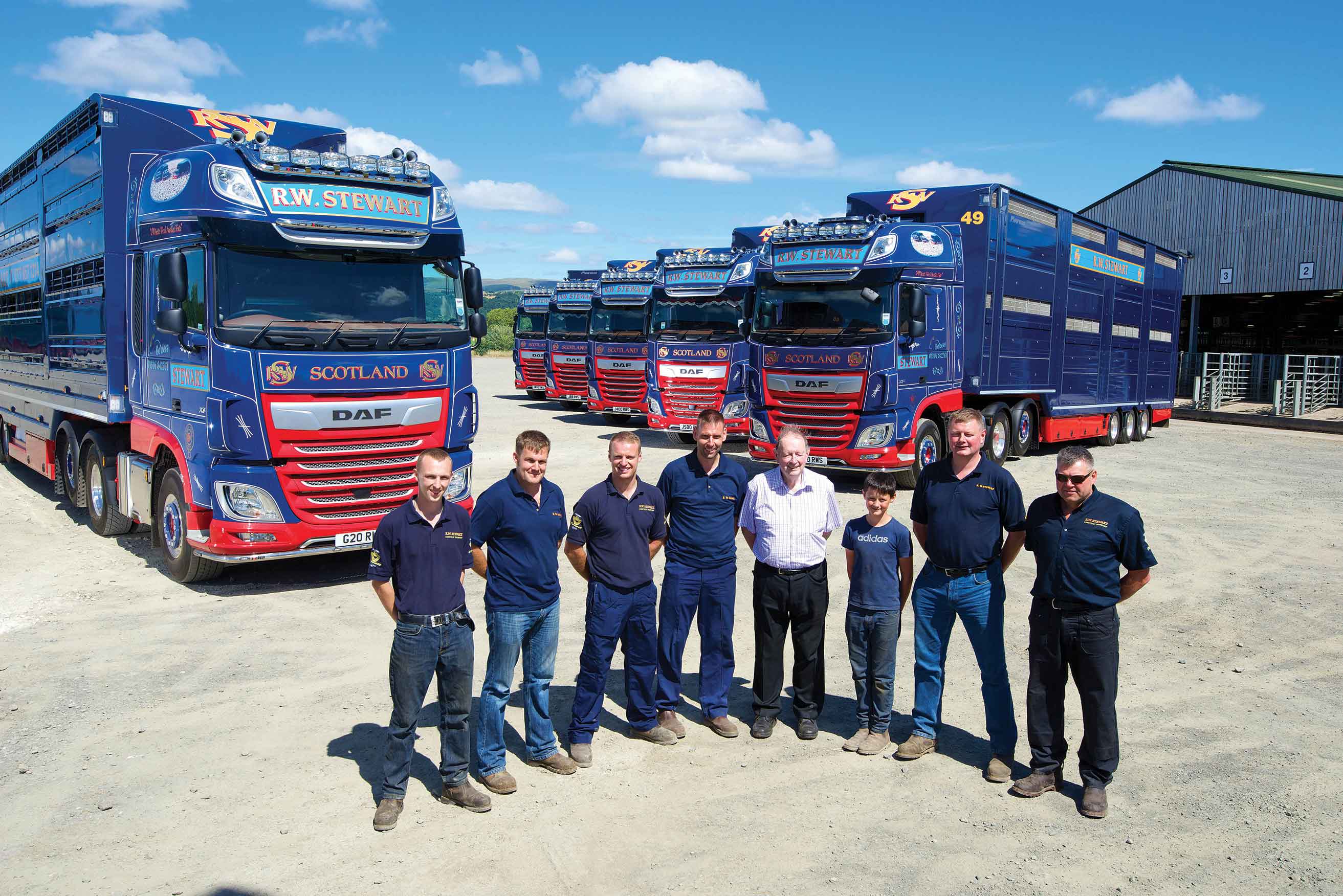 THE FAMILY owned firm of RW Stewart has taken six New XF530 FTR tractor units in a planned fleet refreshment programme. The trucks are the first ever DAFs to be ordered by the specialist livestock haulier, which is approaching its 100th year in business.
RW Stewart had all six of its New DAF XFs specified with the manufacturer's Super Space Cab, 'to give drivers a comfortable place of work'. Underneath the cab, power from the 12.9 litre Paccar MX13 engine is handled through a 16 speed TraXon automated gearbox. A ZF Intarder is also fitted.
Based at Linlithgow, RW Stewart's main focus is the livestock work that has seen it grow to become one of Scotland's most successful specialist haulage operators, running a fleet of 20 tractors, 20 livestock trailers and a tipping trailer.