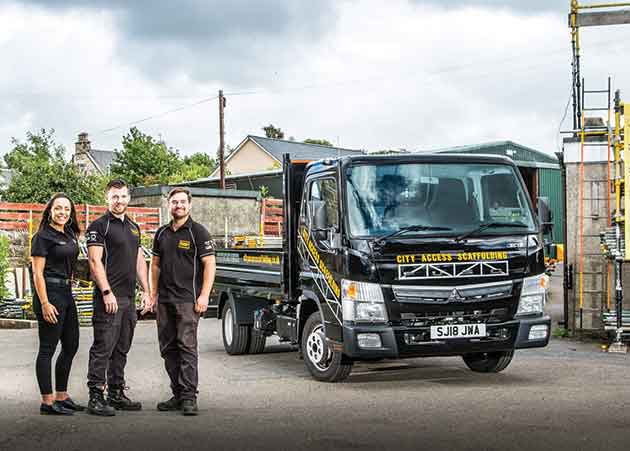 GOREBRIDGE based City Access Scaffolding is running its first Fuso Canter, after being convinced by a local dealer's new sales specialist that the tough little truck is more than up to the job…
Amy Purnell joined Mercedes-Benz dealer Western Commercial last year and having worked previously in the financial sector, she has since graduated from the Mercedes-Benz and Fuso truck sales trainee programme, and made an impressive start in her role as the dealer's primary sales contact for Canter models.
Amy has targeted and won a string of orders from scaffolders, the latest of which is pleased with its new 3.5 tonner and is already contemplating the addition of a second. Based just outside Edinburgh, City Access Scaffolding works across the central belt and undertakes a diverse portfolio of work, ranging from small scale residential projects to major schemes such as the construction of the new Boroughmuir High School.