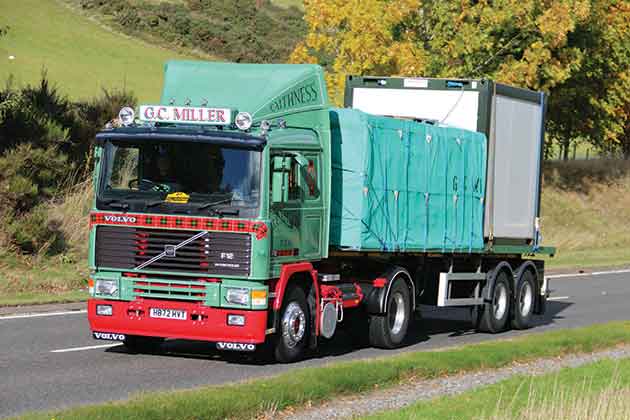 SATURDAY 6 October saw the annual East to West Vintage Commercial Vehicle Road Run organised as always by Gray & Adams the well known manufacturers of refrigerated trailers. This year the run started in Fraserburgh finishing in Dundonnell in Wester Ross a distance of some 200 miles as the designated route veered off the main roads at times to visit more rural towns and villages.
In all, 50 vehicles took part with entrants coming from all over Scotland meaning that some had already driven in excess of 200 miles to get to the start, with a similar mileage later in order to get back home again! Fortunately the weather was favourable on Saturday with lots of prolonged sunshine and only a couple of heavy but short showers.
The British Heart Foundation were the beneficiaries from calendar sales and a collection taken from entrants.