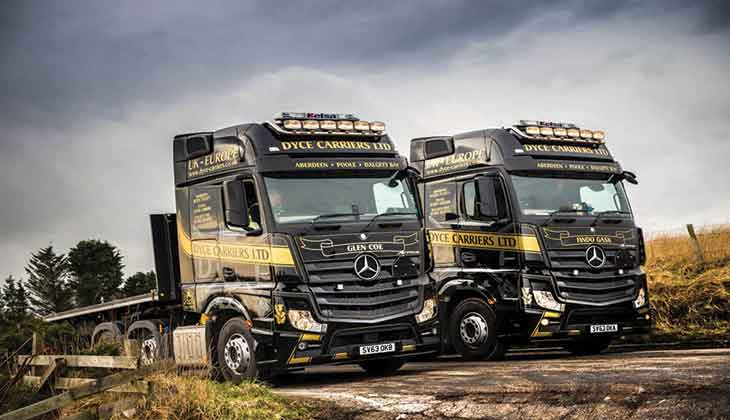 ROAD transport company, Dyce Carriers Ltd, is expanding into the central belt of Scotland with a new facility opening in Grangemouth.
Established in 1973, Aberdeen based Dyce Carriers has grown to become a national road haulage business with over 100 employees and a fleet of around 80 trucks across four facilities in Aberdeen, Dalgety Bay in Fife, Poole in Dorset and the newly opened Grangemouth site.
During the downturn in the oil and gas industry, Dyce Carriers made the decision to streamline its business model by investing in a new facility in Scotland's largest container terminal, Grangemouth.