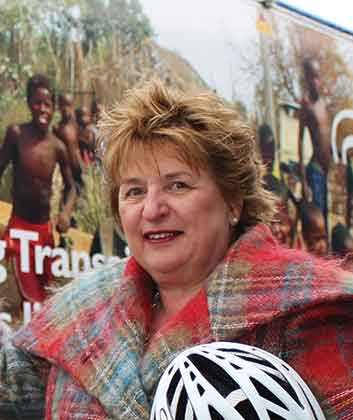 SCOTLAND'S Traffic Commissioner, Joan Aitken, has spoken of her delight and pride at being recognised in the New Year's Honours List for her services to transport and road safety.
Miss Aitken, who has served as the commercial vehicle industry regulator in Scotland for 15 years, paid tribute to her fellow commissioners and the staff supporting her, as well as enforcement officers working on the front line to keep the country's roads safe.
As Traffic Commissioner, Miss Aitken sees herself as the country's gatekeeper for businesses wanting to operate trucks, buses or coaches. She holds operators to account when they fail to meet safety and licensing standards and deals with the conduct of professional drivers.