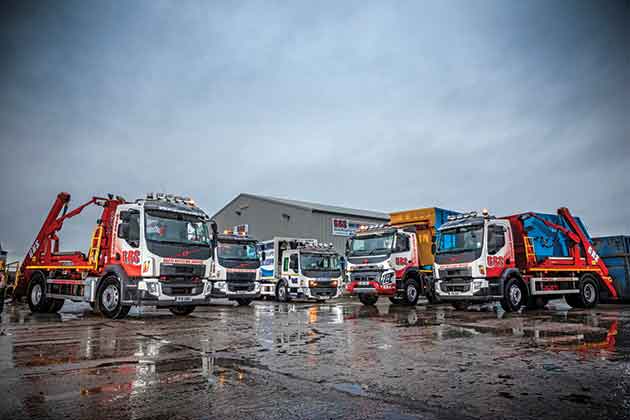 THE EVER increasing global requirement to reduce waste and increase recycling processes gains importance year on year, as the 21st century speeds towards the end of its second decade. Road transport plays a key part in this industry and will continue to do so for the foreseeable future.
To cope with rising volumes in this sphere, some relatively new operators have emerged across the UK, some with a dedication to quality standards. One such firm based in the scenic Spey Valley, is Gray Recycling Services, whose trucks have become a regular sight for road users in Moray during the last 13 years.
Kenny and Stevie Gray founded the company on 1 January 2005. Prior to that time, Kenny had been involved in farming, after serving his time as a mechanic, so he'd a good all round knowledge of how vehicles worked. In the run up to 2005 farming, for Stevie too, was a difficult industry, so the brothers operated an articulated tanker combination doing bulk liquid waste jobs.