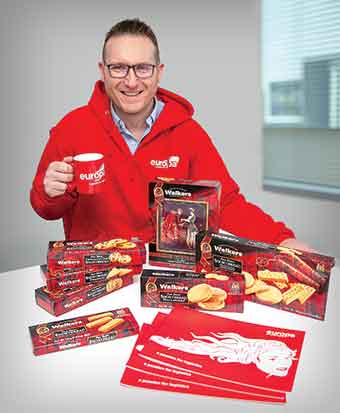 LOGISTICS provider Europa is celebrating a 14 year partnership with Walkers Shortbread, labelled the 'world's finest shortbread brand'.
Based in Aberlour on Spey, Walkers exports nearly half of its output, with its products transported into parts of Europe. Considering the location of the brand and the distance the product is shipped, transportation is increasingly important to Walkers and Europa which has 14 branches in the UK, including Glasgow, offers local market knowledge.
Walkers head of international sales Andrew Stokes commented, 'When looking for a logistics company over 14 years ago, we wanted a Scottish based supplier with international capability. The challenge of being based in the far north of Scotland and distributing between Europe and the world is relatively unique.