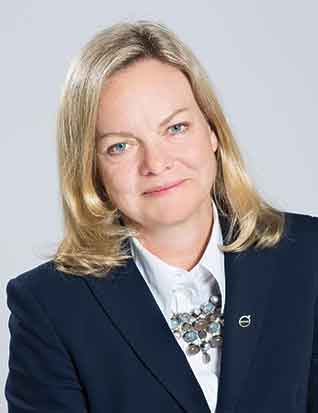 HELÉNE Mellquist, currently president of Volvo Trucks International, has been named president of Volvo Trucks Europe with effect from 2 April 2019. She succeeds Roger Alm, who was appointed president of Volvo Trucks on 3 January 2019.
Heléne Mellquist has been at the helm of Volvo Trucks International since 2016, prior to which she held senior management positions at Volvo Group since joining the company in 1988. Her career spans various roles within sales, strategy, business control, retail development and communication at Volvo Buses, Volvo Penta and Volvo Trucks.
'Heléne Mellquist is a dynamic and experienced leader and has a strong focus on customer success. I am pleased to hand over Volvo Trucks Europe to her,' said Roger Alm, president of Volvo Trucks.