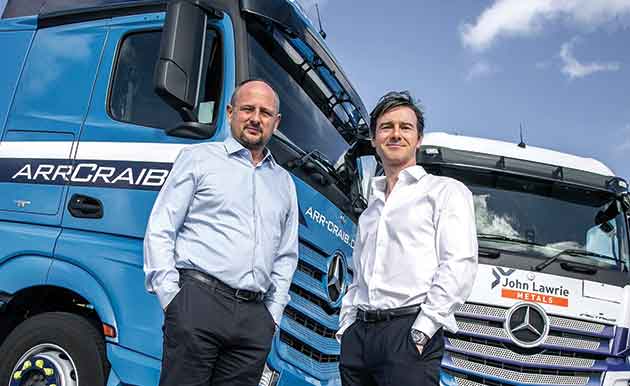 TWO ABERDEEN companies have cemented a partnership established at the turn of the century by extending it into the next decade.
ARR Craib will continue to provide all of the UK transportation and logistics requirements for metal recycling, decommissioning and steel tubulars specialist John Lawrie Group and its two divisions, John Lawrie Metals and John Lawrie Tubulars.
The firms have worked together since 2000 and the agreement to extend that relationship will support the growth of both businesses. The contract is valued at £3 million per year.