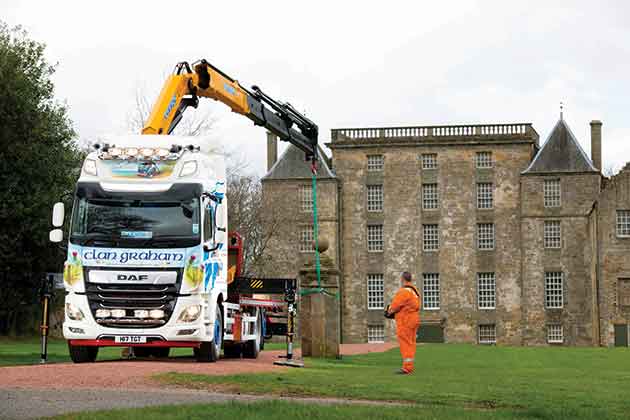 The decision made by Bo'ness operator Thomas Graham Transport to start specifying their own wagons has helped make the company leaner and fitter, reports Kevin Swallow.
WITH A fleet of 11 trucks and 15 employees, Thomas Graham Transport is classed as a small to medium sized enterprise. According to the Department for Business, Innovation & Skills, Thomas Graham Transport is one of 5.6 million SMEs that account for £2 trillion turnover to the British economy. While being an SME doesn't give you the economic clout of a plc it does have flexibility at its heart to make business and economic decisions quickly and without fuss.
In 2014 Thomas Graham, better known as Tam, decided it was time to step back and let someone else run the lift and carry business on a day-to-day basis.
As a driver on the books for 20 years Barclay Tierney was given the role of transport manager, taking him out of the wagon and into the office on a permanent basis. Tam also gave Barclay the power to make decisions about how the company would move forward with both agreeing to any money that would have to be spent on investment.