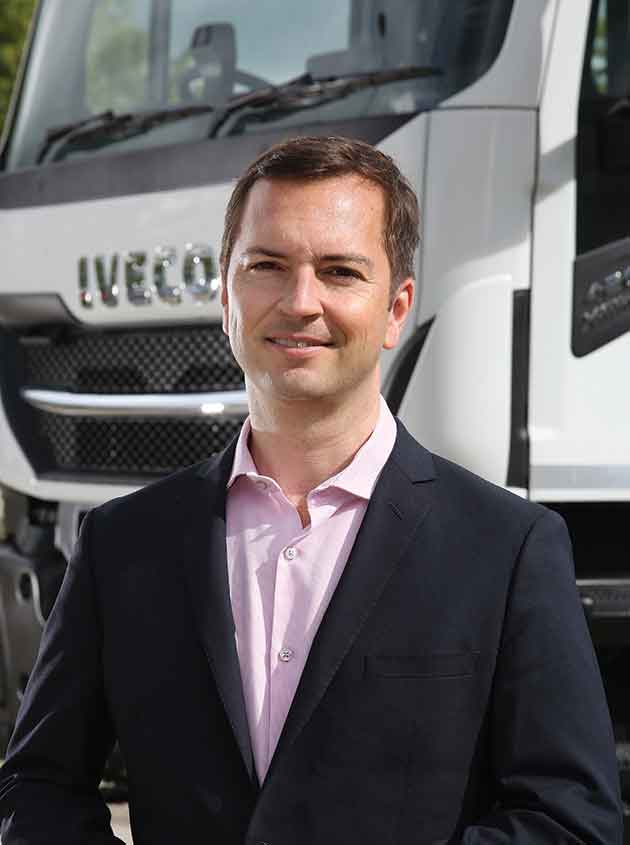 SASCHA Kaehne is to lead Iveco in the UK & Ireland, having been appointed to the position of business director.
He is relocating to the UK from Iveco's heavy truck manufacturing plant in Madrid, Spain, where he has been business director for EMEA Heavy Trucks since 2017. Prior to this he was managing director for Iveco Trucks Germany for four years, following a series of senior sales and marketing roles for both the truck and bus business divisions across Europe.
His first role was as a project manager for Fiat Spa in 2002, which he undertook whilst completing an MBA at Heriot-Watt University in Edinburgh.
Commenting on his appointment, Sascha Kaehne says: 'I'm in the enviable position of taking on this new role at a key moment for Iveco, just weeks following the international launch of our New Daily light commercial vehicle and as we prepare to unveil our new heavy truck range this summer.