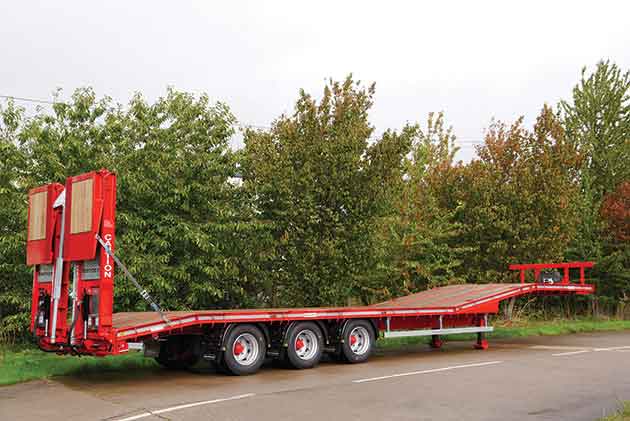 MONTRACON has expanded its machinery carrier trailer range following on from the introduction of the three axle MT45 fixed bed machinery trailer launched in 2017. Now the company is releasing the three axle MT39 range specifically targeting the access platform industry.
Jeff Wright, national account manager (special products) at Montracon said 'due to high demand for the MT45 three axle trailer, the same modular ethos has been adopted within the MT39 product.'
Montracon says the MT39 will speed up loading and unloading as it comes as standard with a 500mm deck to neck height double taper goose neck. Offering a shallow 10° gradual neck and beavertail slope, the option of clip on or hydraulically powered lead-on rear ramps, retractable legs at the rear and ample side and deck lashing rings/cleats are just a number of pre-designed options on offer on the 39t plated trailer.
Production of the MT39 is expected to be alongside the MT45 variants at the company's specialist trailer division in Mallusk, Belfast, and with stock orders already in the system the new MT39 will be on the road in the third quarter of 2019.