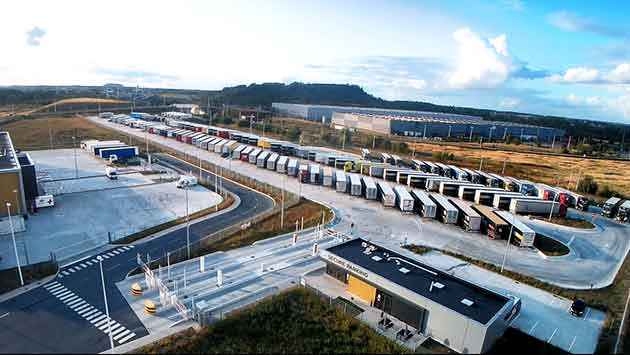 FEW PEOPLE, even road haulage industry heads, have heard of the Transported Asset Protection Association's programme to tackle the biggest cause of cargo crime in Europe, but TAPA has completed a significant milestone with the Delta Park Truck Secure Parking in Dourges, France, becoming the first site to achieve the highest Level 1 certification for the association's new Parking Security Requirements (PSR).
Since launching PSR earlier this year, TAPA has added nearly 5,000 parking places in 10 countries in Europe, the Middle East and Africa (EMEA) region to its secure parking database as part of its initiative to increase the supply chain resilience of its manufacturer and logistics service provider members.
Delta Park's Dourges site in Hauts-de-France provides 146 parking spaces for logistics operators looking for a secure and comfortable parking place in this high density traffic area near the A1/E17. It is located just 1km from the junction of the A1 and the A21, arguably the busiest road hub in Europe with more than 25,000 heavy trucks passing daily.