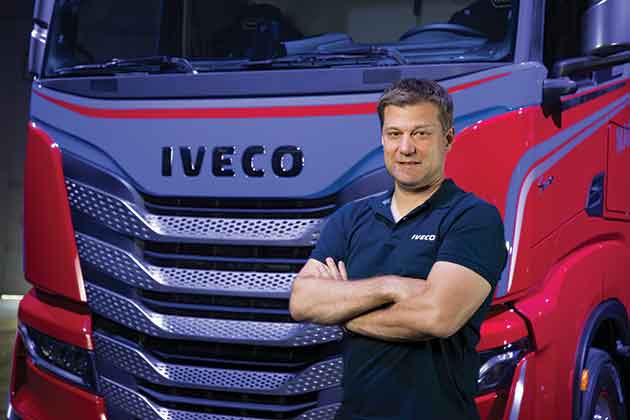 BY 2025 European truck makers will have had to slash new trucks CO2 emissions by 15% or face hefty fines, but Gerrit Marx, CNH Industrial president of commercial and speciality vehicles, isn't daunted. In fact, following the announcement that Iveco's parent company CNH Industrial has invested $250m (£195m) in Arizona based hydrogen fuel cell specialist Nikola Motor Company, he's embracing the challenge.
'We are among the first to have realised that something is happening in 2025 that will completely turn around this industry,' he tells TN. 'There is no point lobbying Brussels to make legislation easier to achieve, as that won't work following 'diesel gate'. These are tough targets, but they will be enforced and will need to be complied with.'
According to Gerrit Marx, truck makers have two options, electrification, or 'the Iveco way'. Explaining option one first, he says truck makers will need to electrify roughly 10% of the vehicles they sell. 'We will start to see 800kWh or 1gWh batteries in trucks. They will have to charge €250,000 (£215,000) but how many would they sell? Not many! But they need to sell them or else they will be sued €200m (£173m) a year by Brussels.'
The Iveco way is hydrogen fuel cells, possible thanks to its tie-up with Nikola. He warns that we may well see some Iveco long haul trucks with large 800kWh batteries in the near future, but stresses that these will purely be a way of testing electric powertrains ahead of range extending with fuel cells.