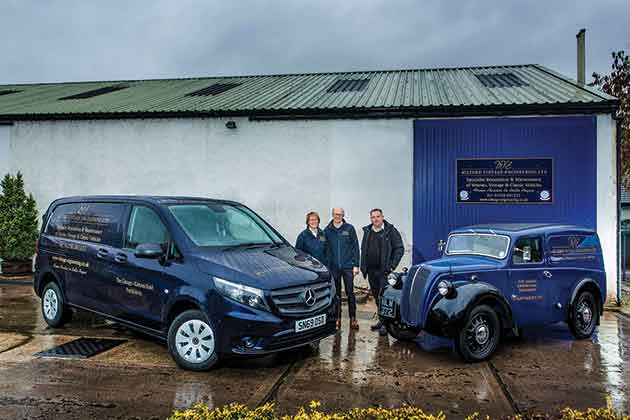 IAN AND Sarah Milford's business restores and maintains some of the finest historic cars. They appreciate high quality engineering, and vehicles which are built to last which, they say, is why they're now running their second Mercedes-Benz Vito van.
The couple established Milford Vintage Engineering, in the village of Kirkmichael, in rural Perthshire back in 2005. They have built an admirable reputation within the tightly knit classic car community for the quality of their work and they demand the same high standards when it comes to their own vehicles.
Their new Vito 114 CDI Progressive L1 arrived via the Dundee branch of dealer Western Commercial. Its advanced 2.1 litre engine produces 140hp and drives the rear wheels. Other Vito variants are available with front wheel drive. The van combines 43.5mpg economy with a proven reliability.