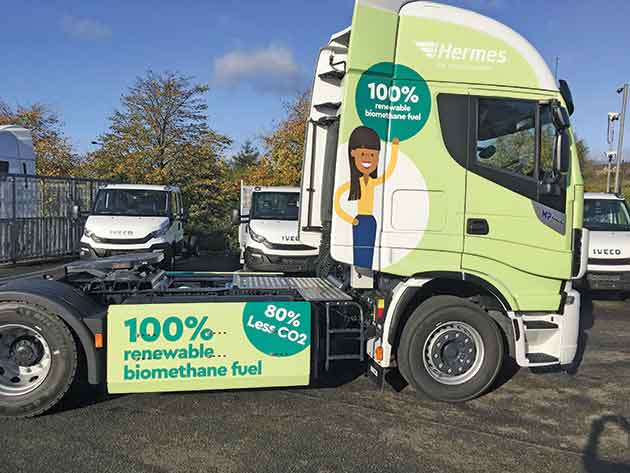 THE ADDITION of 48 Iveco tractor units supplied by Cartwright Fleet Services (CFS) means that Hermes is now running one of the largest fleets of Compressed Natural Gas (CNG) vehicles in the UK, replacing diesel units on trunking routes.
The order comes following a successful trial of 30 CNG tractors that Cartwright Fleet Services supplied to Hermes last year as part of a larger order for 244 specialist delivery vans and 70 tractors on contract hire with ongoing maintenance for five years.
During the trial Hermes made significant savings on the running costs of the CNG vehicles when compared with a more conventional diesel equivalent. Its carbon footprint was reduced and tailgate emissions, including nitrous oxides (NOx) have been reduced by 200,000kpa.