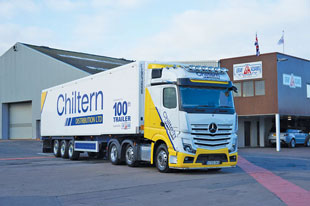 IN A draft response to Transport Scotland's consultation on Low Emission Zones planned for four Scottish cities, the Transport and Environment Committee of the City of Edinburgh Council is considering whether the proposed LEZ infringement penalty rates are a significant deterrent, suggesting that a simple, tiered charge level at £100 or more would be easier to implement in a style similar to the Capital's parking and bus lane camera enforcement already in place.
This 'increased penalties' proposal will further raise the concerns of truck operators and van drivers who have to access Edinburgh's city centre for essential deliveries.
Thankfully hauliers duly affected can hear the entire revised LEZ proposals for Edinburgh by attending Scotland's Clean Air Roadshow, held at BT Murrayfield on Thursday 2 April.