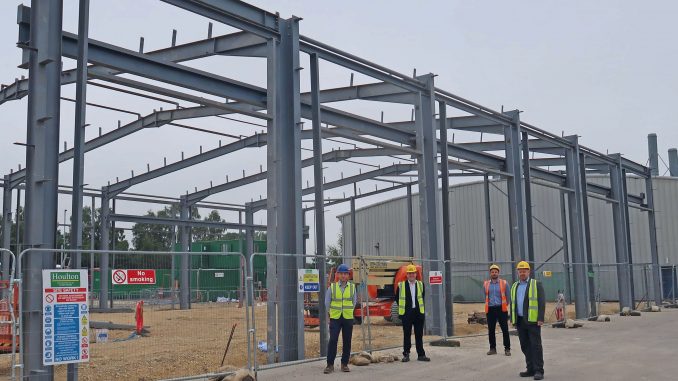 BRITCOM's latest expansion plans incorporating a new six bay workshop are starting to take shape with the steel framework now being erected, at their 14 acre site in Market Weighton, East Yorkshire.
Due to the continued expansion of our successful vehicle engineering department, work commenced on the new workshop back in January of this year. The project was put on hold for seven weeks across March and April with the Covid-19 lockdown, but work recommenced when the site reopened on 11 May marking a major milestone in the build with the erection of the steel framework.
'The investment of over £1m will take our capacity up to 20 workshop bays and will incorporate a 10 ton overhead crane, ATF approved inspection pit and brake roller,' revealed joint MD, Chris Urwin, who stated 'Britcom has always taken a long-term view of the business climate and whilst the current pandemic will certainly bring challenging times, we firmly believe in the opportunities we have to grow the chassis engineering and truck bodybuilding operation.'
The completion of the workshop was anticipated for August 2020.